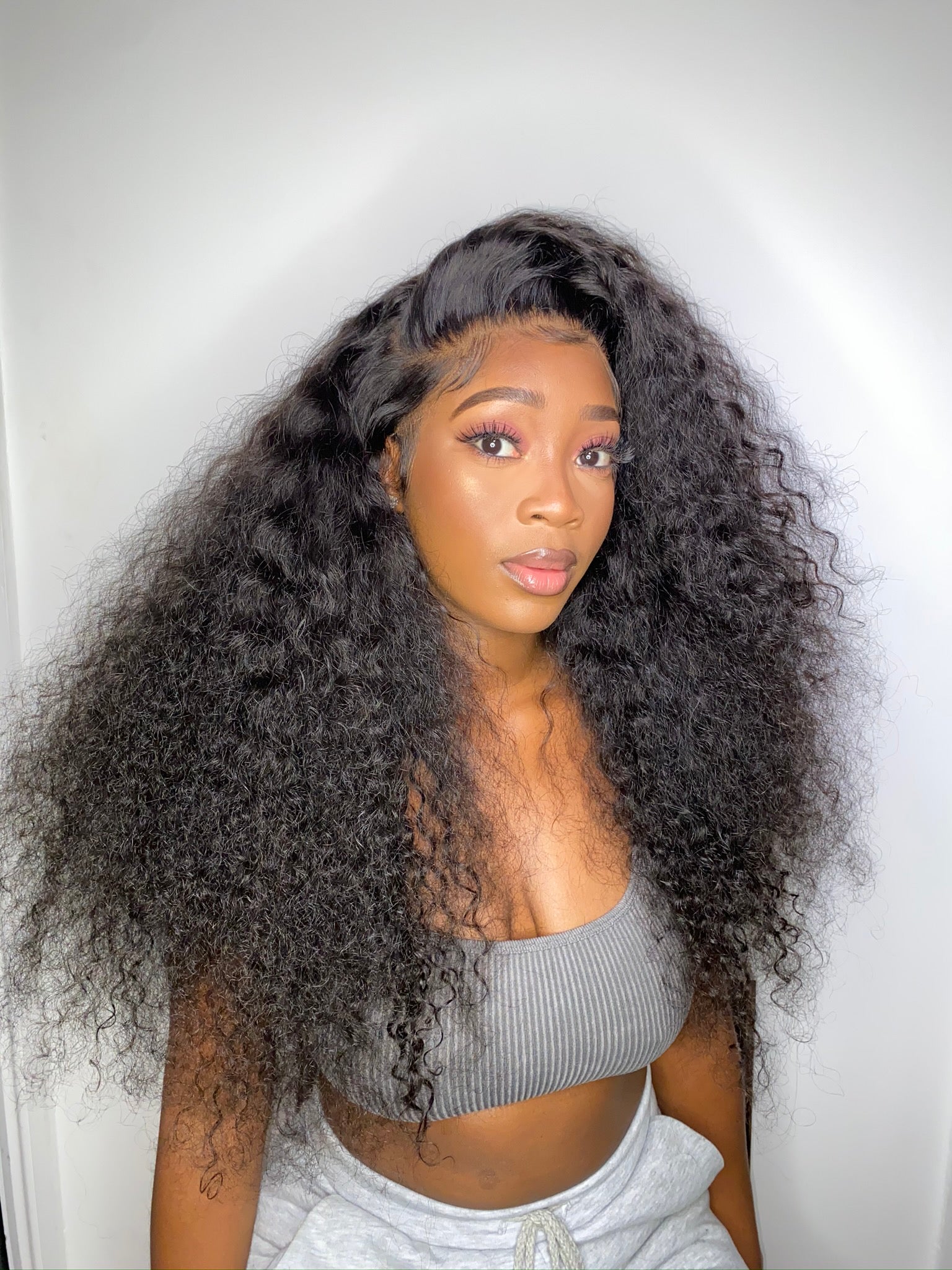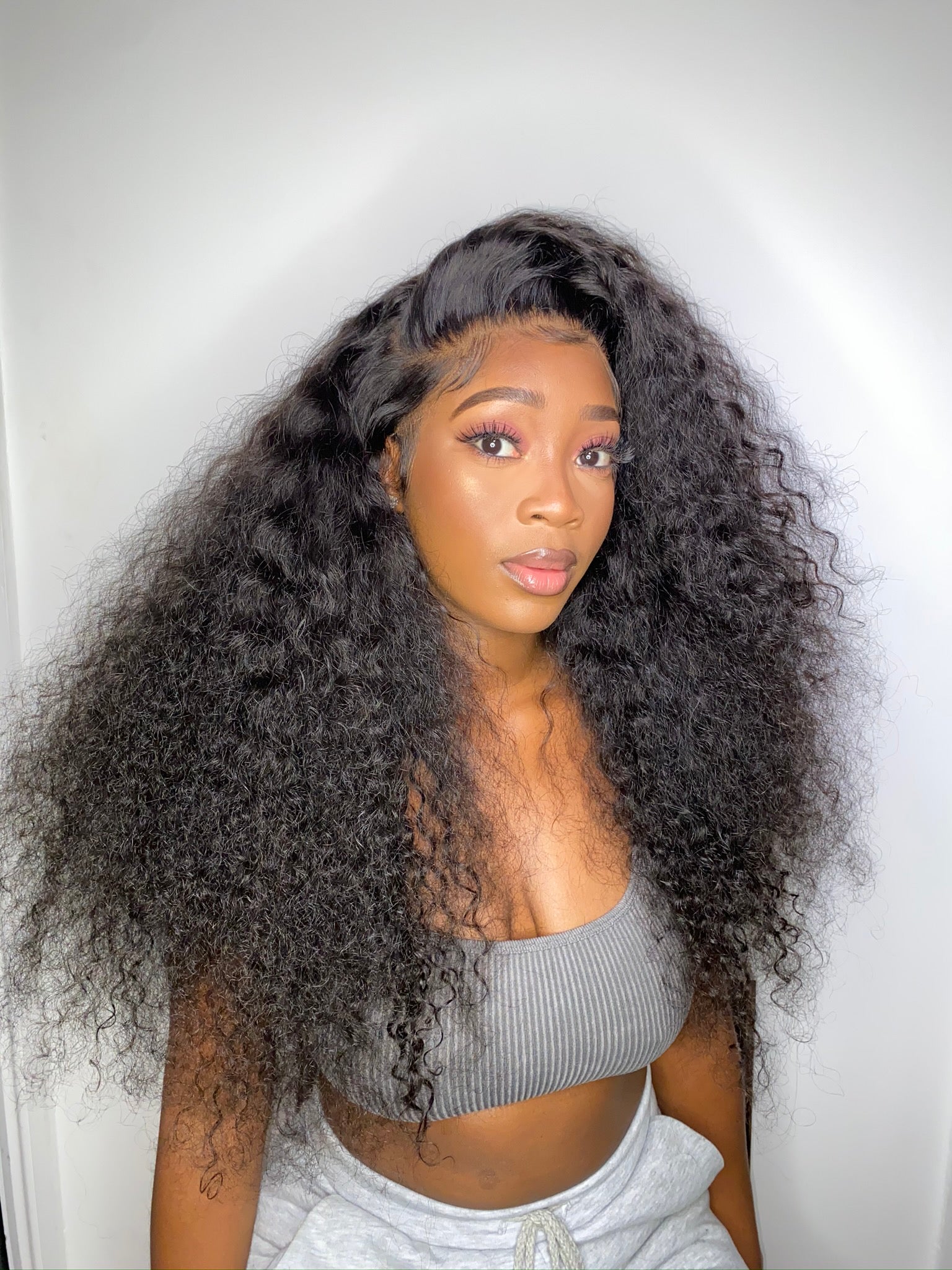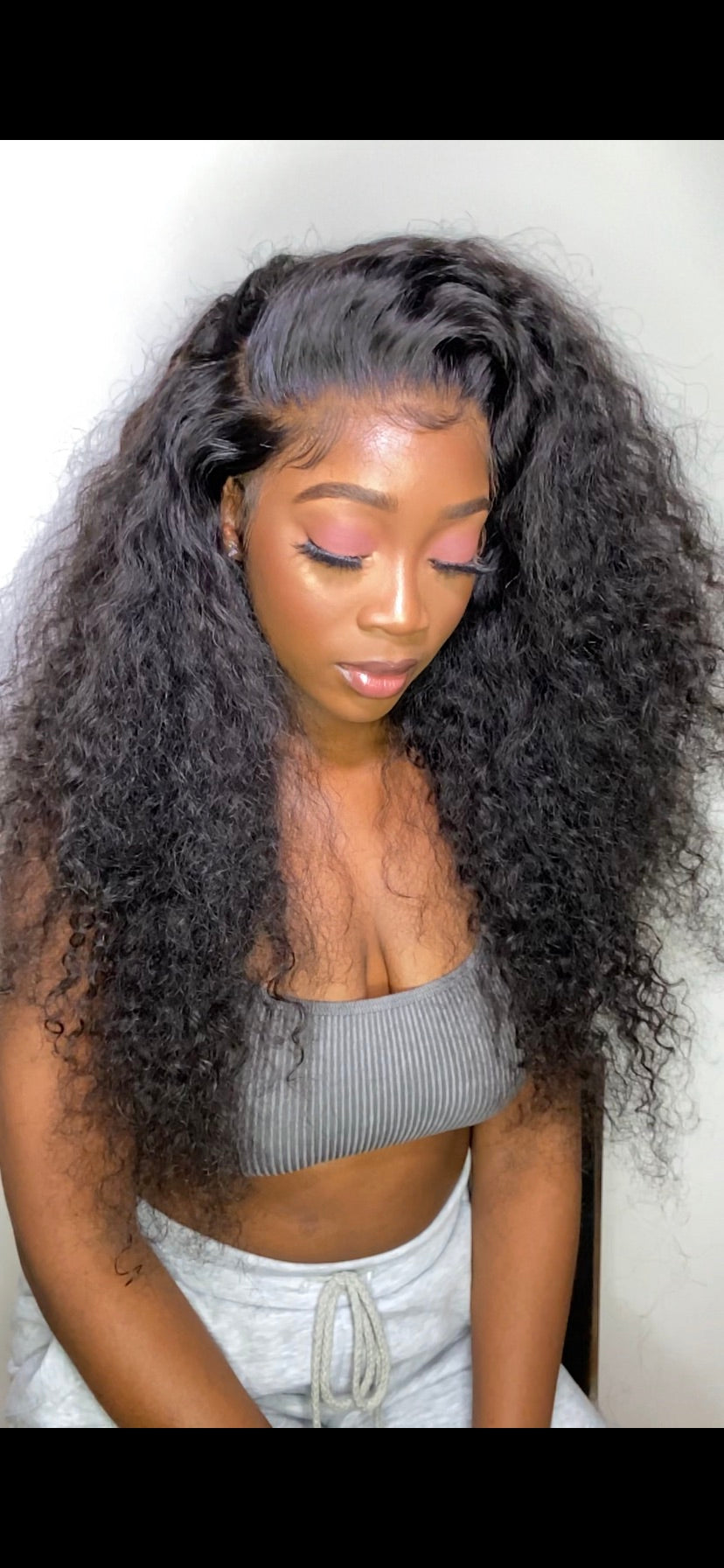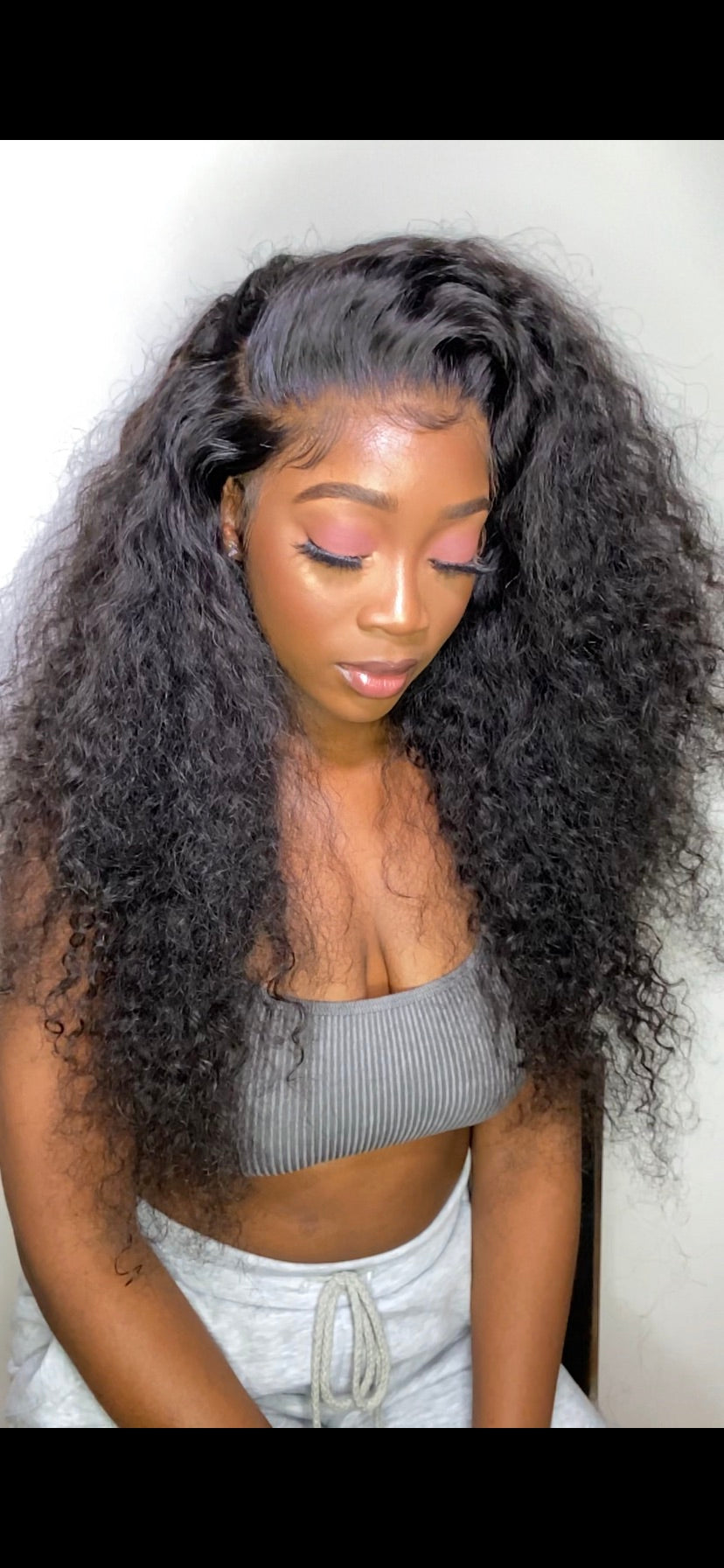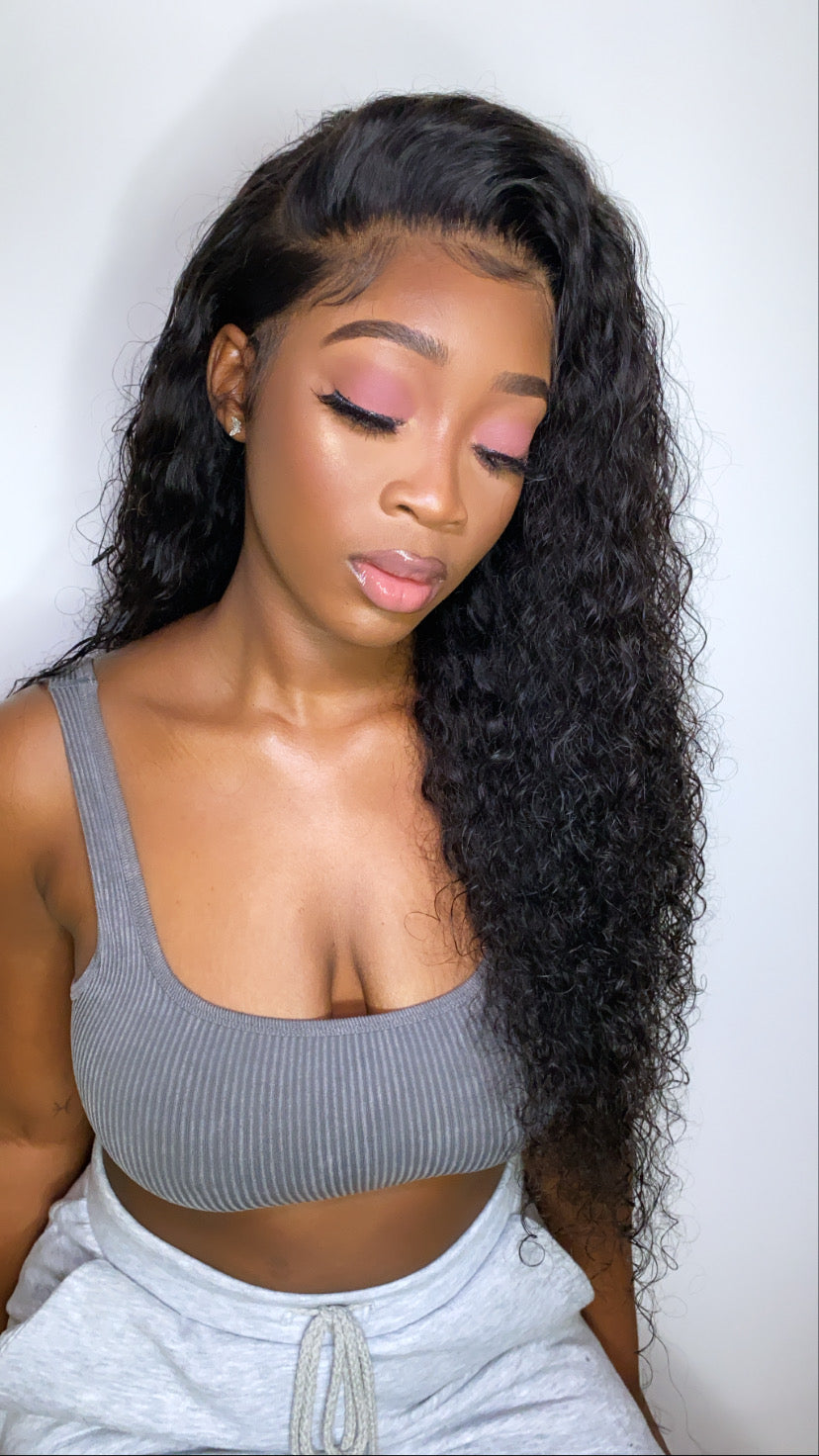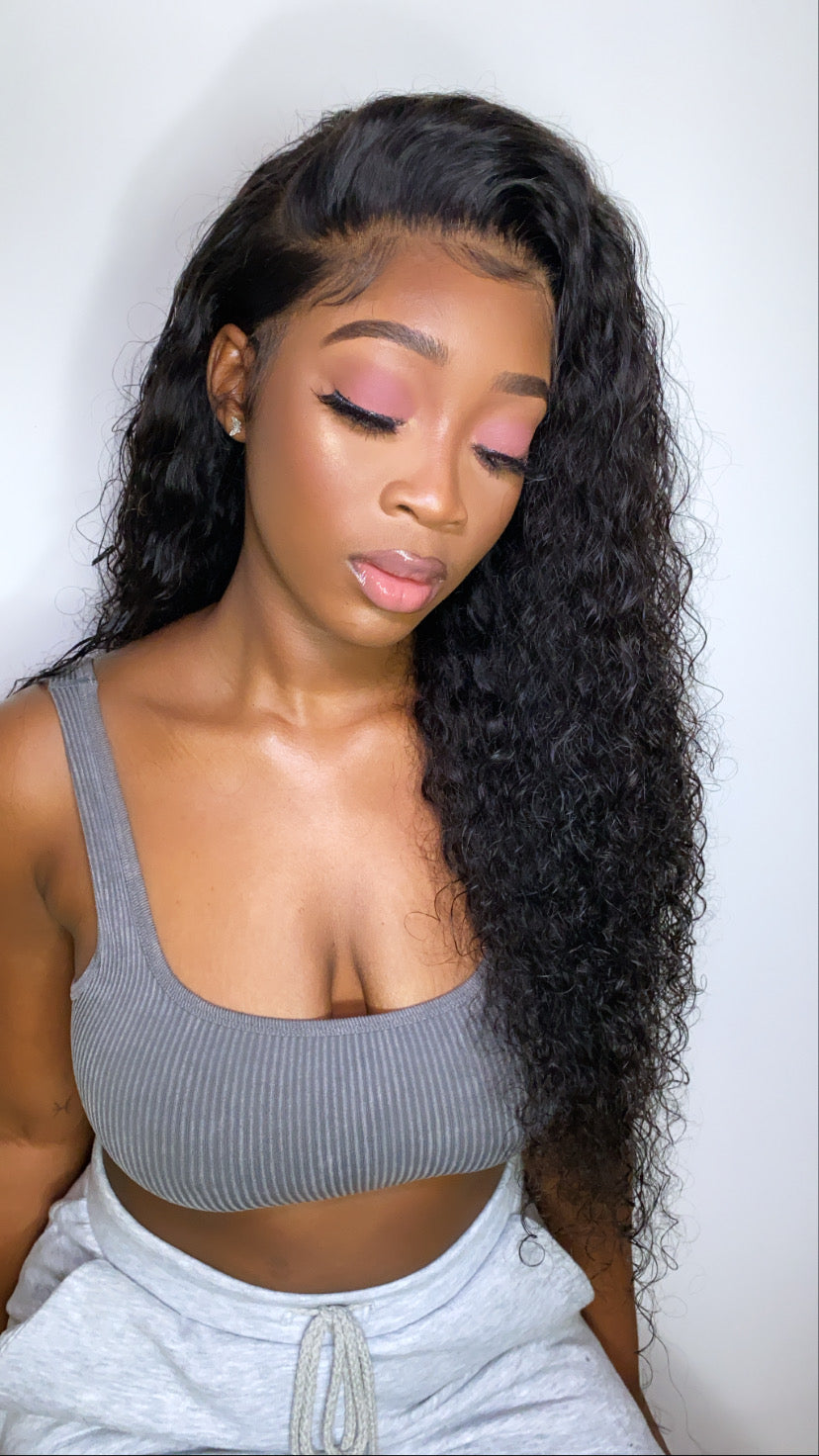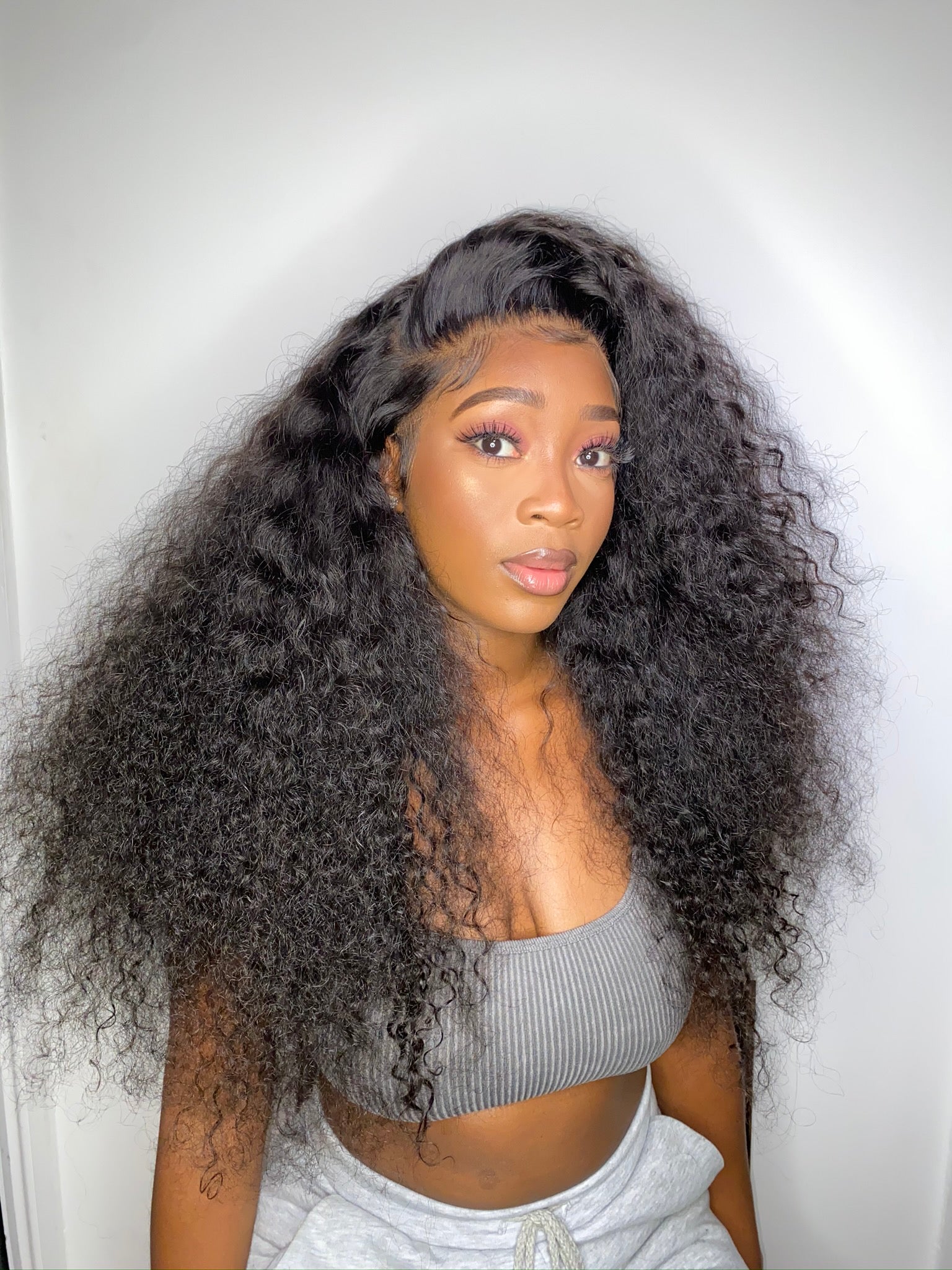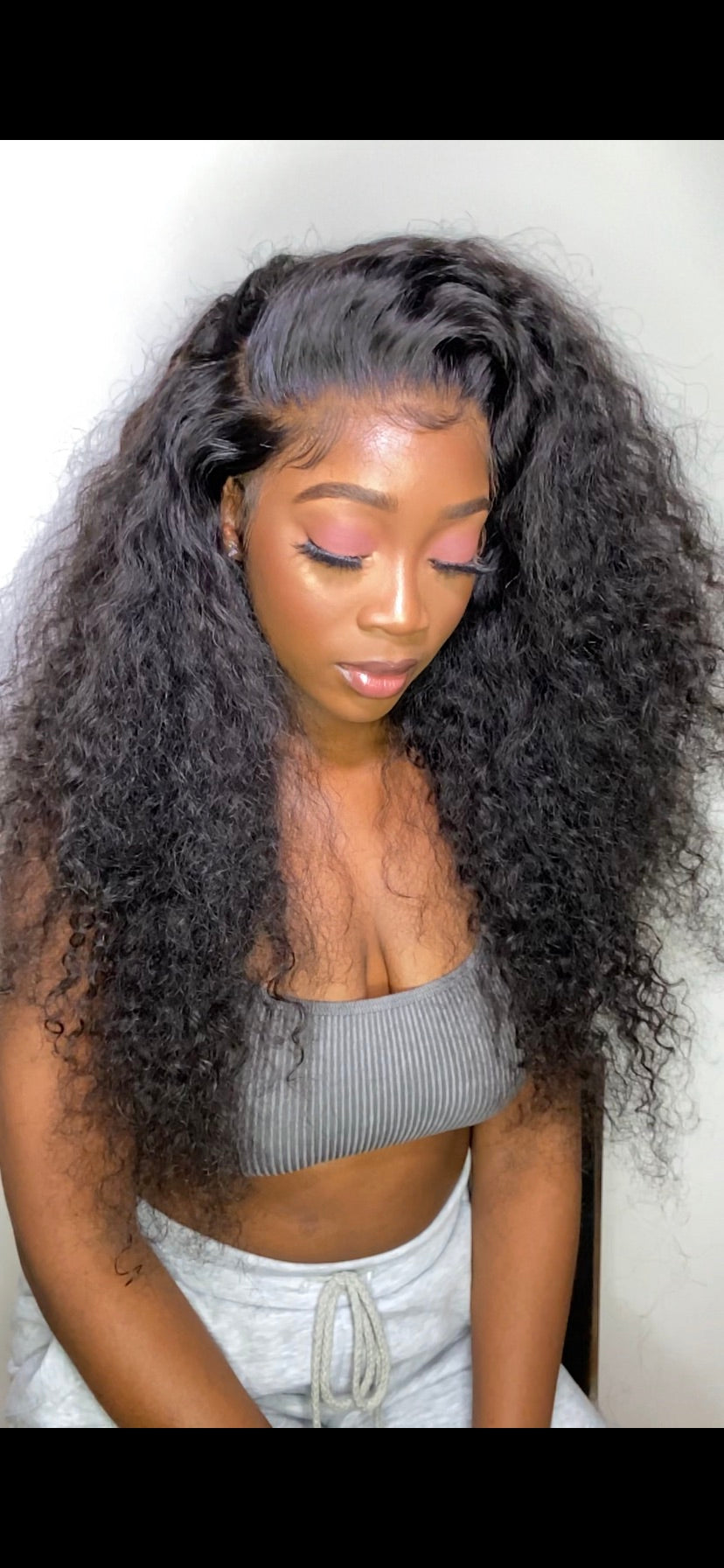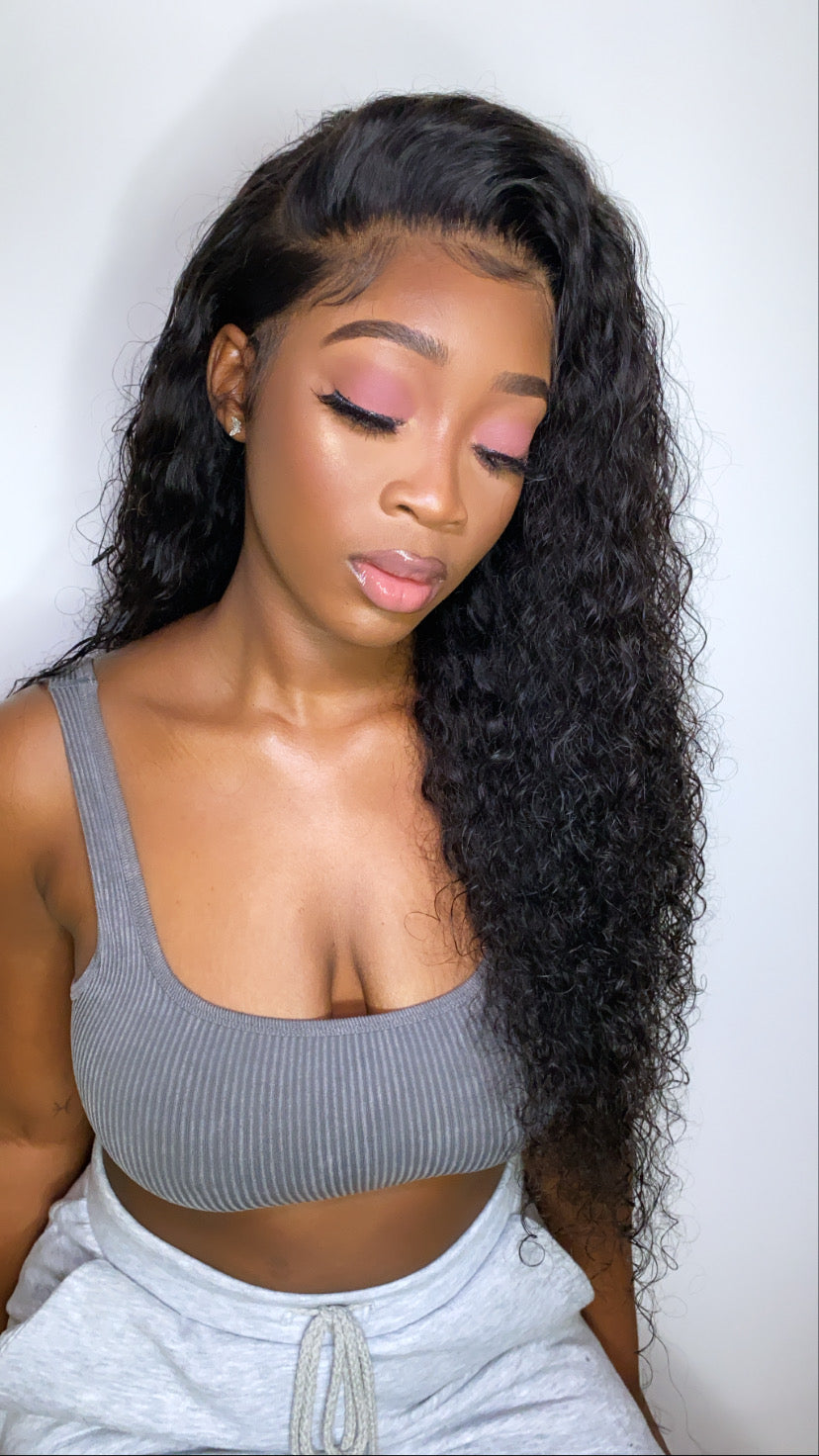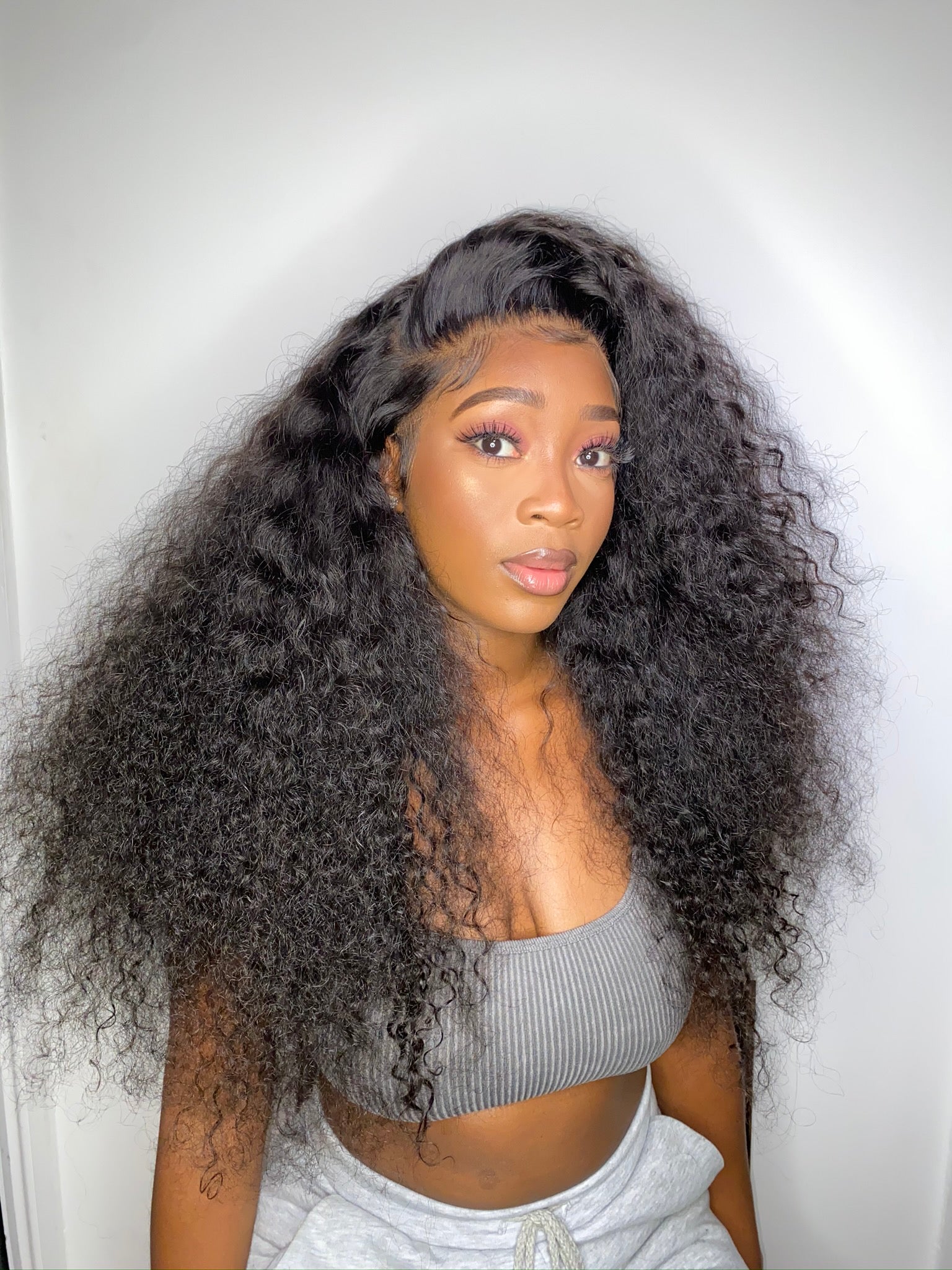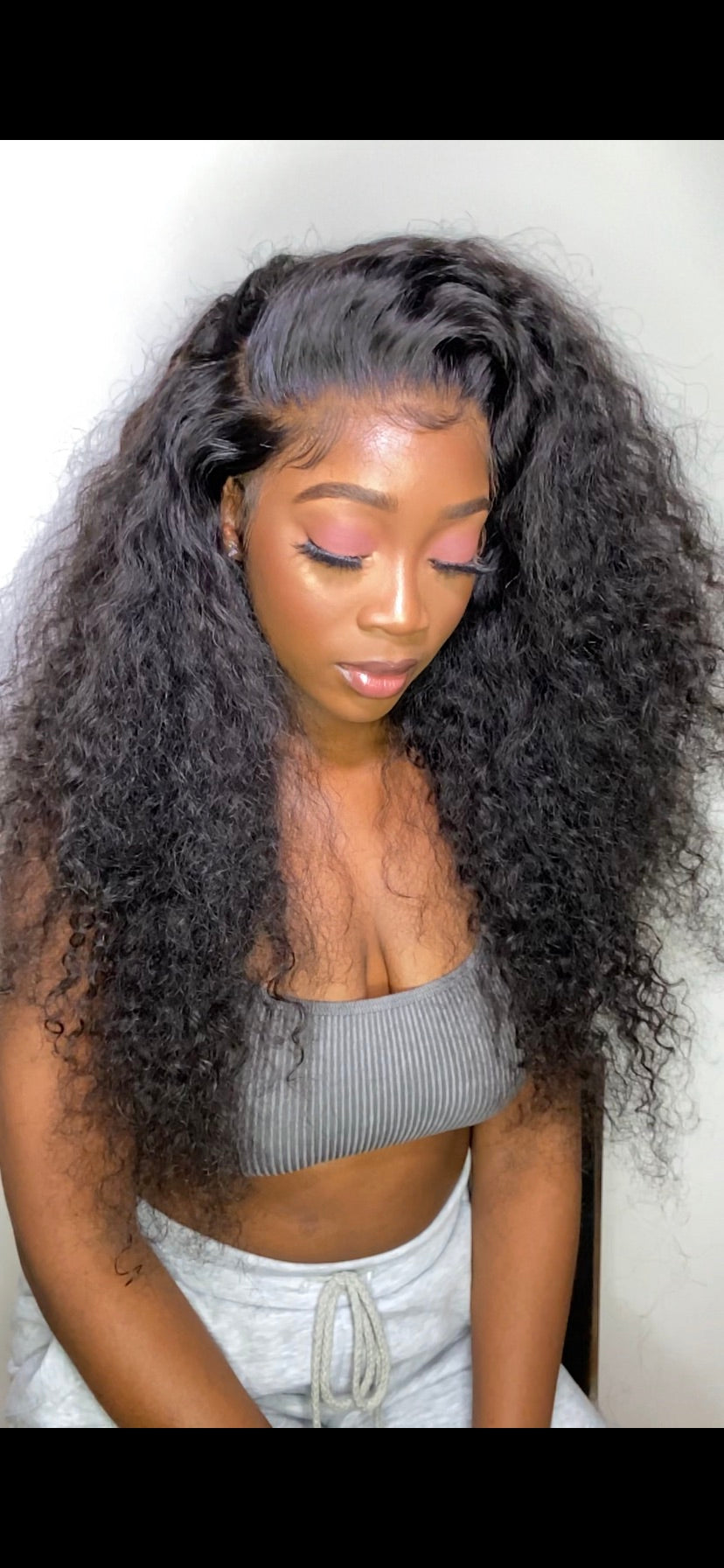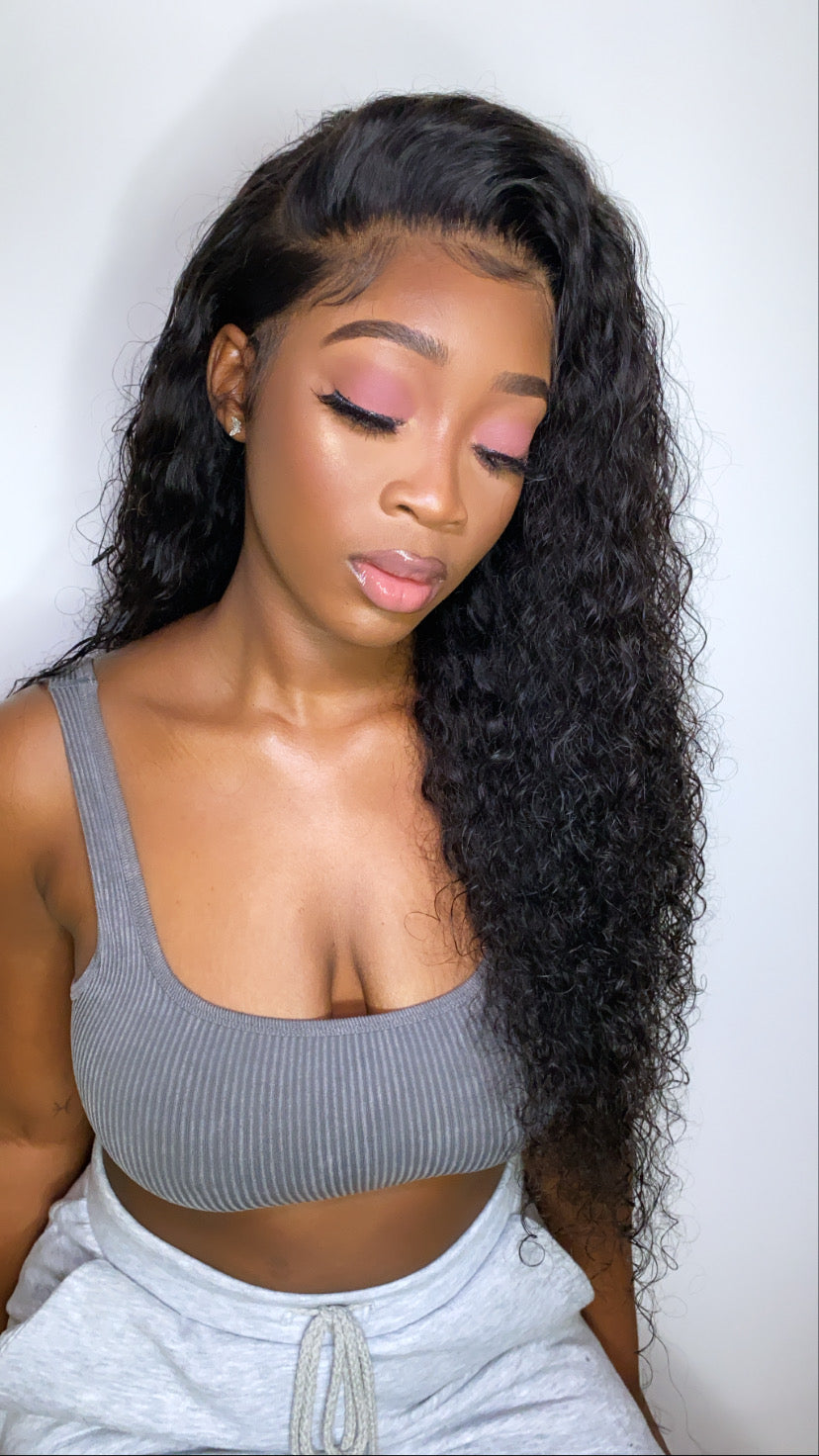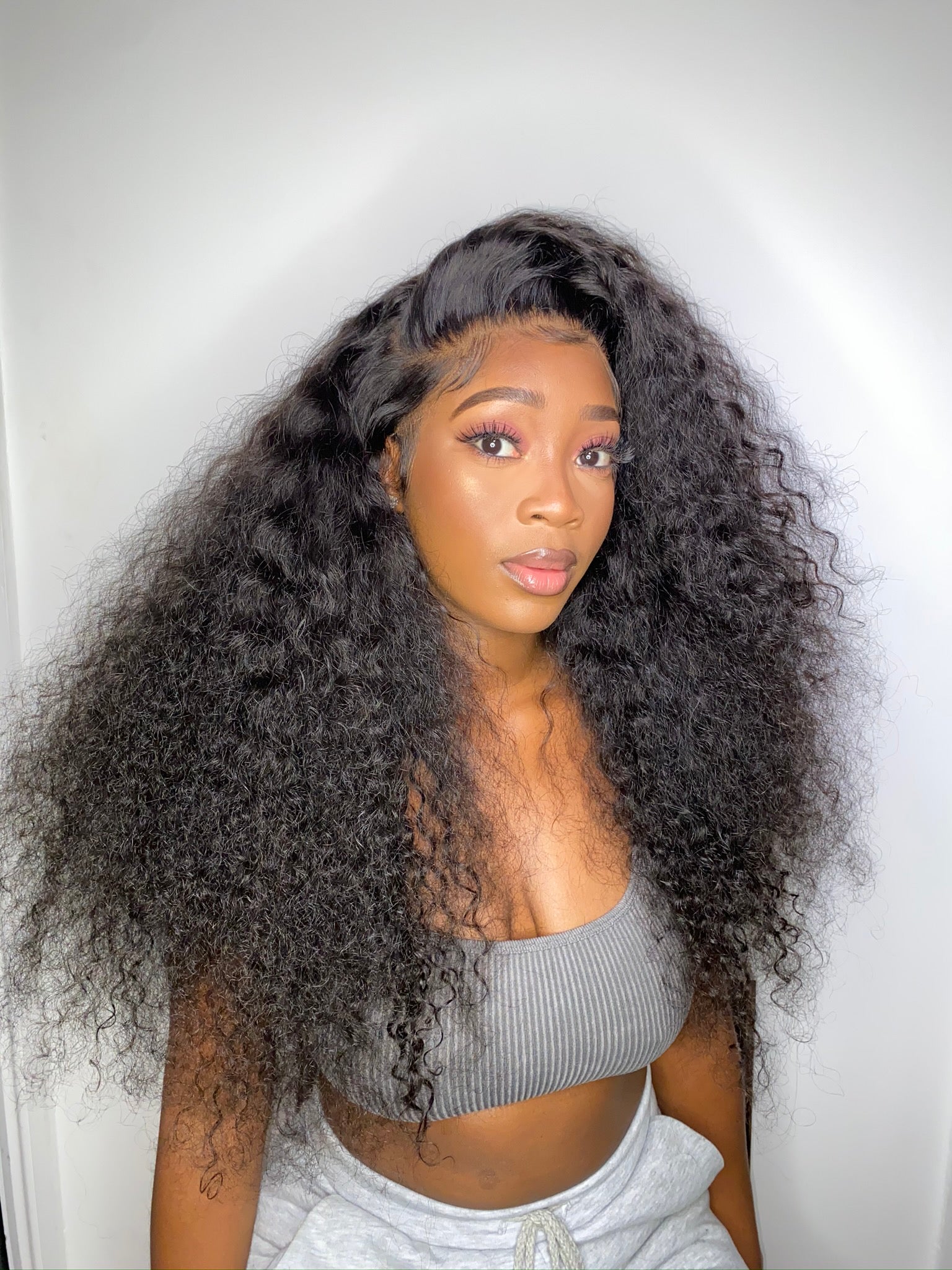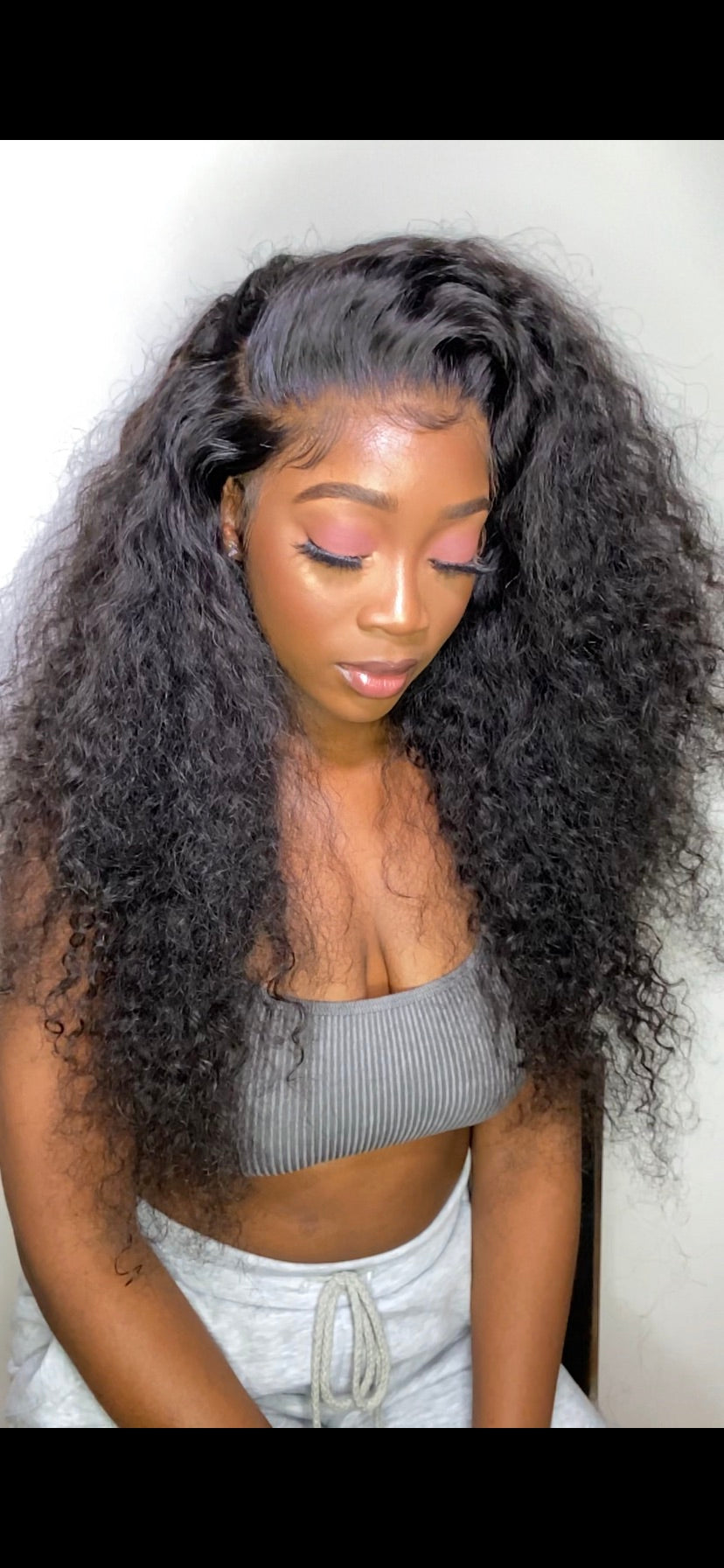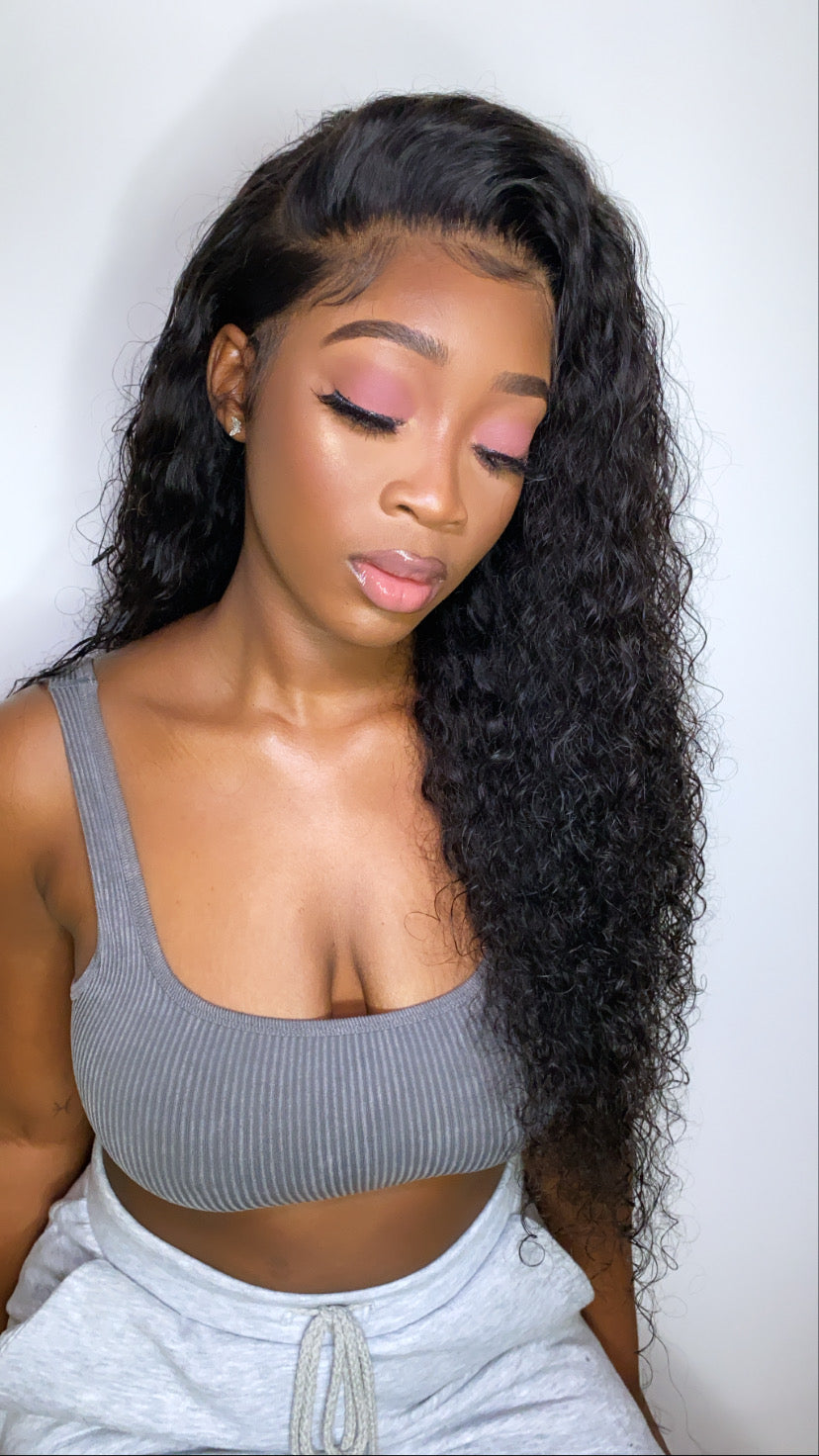 Big Curl Unit
This curly look is made using our most luxurious curly virgin hair 'Italian Curl' perfect for a holiday in the sun or for every day and every occasion. 
Wear it big and bouncy or add some styling mousse and water for natural curls. 
Fitting may be required. 
Hand-Machine made wig
Option to choose 4x4 Swiss lace closure or 13x4 Swiss Lace frontal
20"-24" – 3 bundles used (300 grams)
26"-30" – 4 bundles used (400 grams)
Inclusions in the price 
*Bleaching of knots
*Customisation of hairline (with or without baby hairs) 
*Optional tinting for medium or dark brown skin tones - Email us your complexion if you want your lace tinted
*Styling
*Elastic band (optional)
*Please allow 5-10 business days for your wig to be ready for shipment.